Googling at AUB
Wednesday, November, 14 2007
Google team at the American University of Beirut (AUB)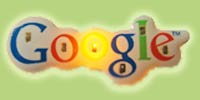 Between November 8th and 9th (2007), the American University of Beirut (AUB) hosted "Get into Google". For the first time, the Google team landed on the Lebanese soil. Although the event didn't grab much media attention - personally I found out about it through a friend by accident - The presentation was quite appealing to many AUB students and faculty members, even to non-AUB members. Everyone was excited to know more about this successful company and the job opportunities.
On the first day (Nov, 8) Ziad Bizri, a former AUB graduate and Software Engineer at Google Zurich introduced the Google File System (GFS): the large scale distributed software infrastructure behind all Google services (Search, Talk, Groups, Documents….) that stores and processes the massive amount of data that Google collects.
Ziad presented the GFS design and explained how a cluster of cheap Linux servers can be used to reliably handle the massive amount of data and efficiently process information collected from all Google services. Once again Google showed how a simple design can be brilliant. Ziad was generous enough to offer some "Googly" gifts to people answering his questions, but unfortunately he had a problem delivering and I thought he needed to practice his pitch more often :).
Later on, the Google charming girls presented "Fun and Facts about working for Google", this presentation attracted a wider audience: students looking for internships and job opportunities at Google. It was quite interesting to learn about the business model of this successful company that turned into a star in less than 10 years.
The second day (Nov, 9) "Test your coding skills" – no it wasn't a pop quiz – was marked by a brainteaser and AUB members were up to the challenge. Then the Google team presented case studies targeting current AUB students.
"Get into Google" was interesting, however I personally think it was rather shy, Lebanon must host future lectures / conferences and on a larger scale, this kind of rally needs more attention from the media. The information technology field is quite exciting, we can do so much, we can stay and make a difference. I hope Lebanon stops the brain drain before it's too late.
If you're interested in reading about Google File System
http://labs.google.com/papers/gfs.html

For more Research Papers written by Googlers
http://research.google.com/pubs/papers.html
---
Recaps:
Get into Google
American University of Beirut
Thursday 8 & Friday 9
November 2007

Day 1:

Learn about the Google File System
Architecture Bldg – Lecture Hall
4:00pm – 5:00pm

Fun and Facts about working for Google
West Hall – Bathish Auditorium
6:30pm – 8:00pm

Day 2:

Test your coding skills
Faculty of Engineering and Architecture
(Raymond Ghosn Bldg) – Information
Research Lab. Room 307
12:00pm – 2:00pm